Bruce Cale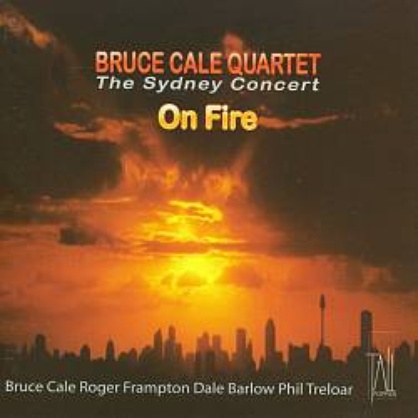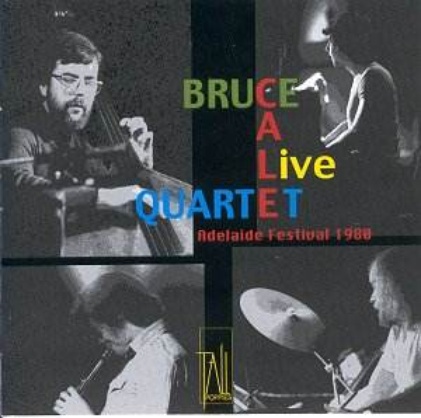 Biography
Bruce Cale was born in Leura, NSW, in 1939 and raised in Katoomba in Australia's Blue Mountains. He began his musical education at nine, studying violin; at eighteen he had graduated to the double bass and was working professionally in Sydney. During the early 60s, Cale was a member of the Bryce Rohde Quartet - one of the seminal groups in the history of Australian jazz.
In 1965, Cale moved to England where he continued his jazz career playing and recording with leading 'modernists'. While in England, he was awarded a Down Beat Jazz Study Grant which took him to America in 1966. He spent eleven fruitful years living in America, working and recording with artists such as Phil Woods, John Handy, Zoot Simms, Ernie Watts, Toshiko Arkiyoshi, John Klemmer, Mike Nock and many others.
In 1974, he renewed his interest in classical music after receiving a commission to write a major work, dedicated to saxophonist John Coltrane. Amongst other works commissioned while in America, Iron Cross and Kookaburra were premiered by members of the Los Angeles Philharmonic Orchestra in 1974.
Returning to Australia in 1977, Cale formed the Bruce Cale Quartet and the Bruce Cale Orchestra, a small jazz orchestra which performed mainly at the Basement in Sydney.
Cale's compositional output ranges from symphonic works through to chamber and jazz pieces. Cullenbenbong (1989), for bass recorder and temple bells, was commissioned by composer/performer Ian Shanahan who premiered the work in both Australia and Japan. The piece was awarded the Adolf Spivakovsky Scholarship for the Composition of Music. In 1992 Cale was awarded the Fellowship of Australian Composers Prize for Breeze in the chimes of time, and the Jean Bogan Prize for his solo piano work Coalesce.
Cale's music is highly individual in its approach, incorporating the use of Afro/American, Brazilian and contemporary European rhythms, extended/expansion of instrumental resources and in some works, improvisation. He credits much of his composing success to his study with American George Russell, whose Lydian Chromatic Concept of Tonal Organisation "Helped me create with a freedom that one cannot imagine until exposed to such an inspiring set of musical thoughts."
A number of recordings of Cale's music, made in England and America in the 1960s and 70s, have been re-released on CD in recent years. A CD of his orchestral works, recently released by Tall Poppies, was described by George Russell as "...lyrical and elegant. His use of the harmonic palette is uniquely his own, and draws on his early training as a jazz musician. He is unafraid of beauty; his work is thrilling in its complexity and scope."
After a number of years living in Wynyard on the north-west coast of Tasmania, Cale has returned to his hometown in the Blue Mountains.