Tony Gould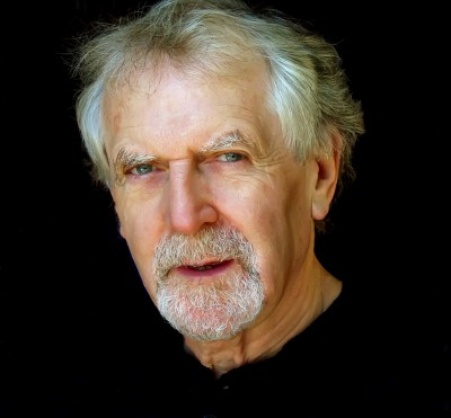 Biography
Pianist, composer and educator Tony Gould has received many accolades for his contribution to music In Australia, the most recent being the prestigious Don Banks Award from the Australia Council for the Arts. In 2008 he was awarded an Order of Australia (AM).
He has performed with and accompanied many internationally renowned artists including Clark Terry, Mark Murphy, Ernestine Anderson, Ronnie Scott, David Jones, Don Burrows, John Sangster, Graeme Lyall, John Hoffman and Bobby Shew. He has been guest artist with the Melbourne Symphony Orchestra, Orchestra Victoria, Queensland Philharmonic Orchestra and appeared as associate artist with the Art Ensemble of Chicago, Dave Brubeck, Sarah Vaughan, the LA Four and many others.
Among a long list of recordings (which include many of his own works from quartet to large orchestral pieces, embracing both classical music and African American genres) is an album of Australian poetry and music with the renowned Australian actor John Stanton. Gould also wrote the music for and collaborated with Stanton in a concert performance of Dylan Thomas' Under Milkwood. and most recently in 2009 the highly acclaimed theatre piece, And When He Falls. In April 1996 he released a CD trilogy of original music, compositions across a wide spectrum of musical genres, including works for concert and film.
His CD River Story, with guitarist Peter Petrucci, received an ARIA Award nomination as did his earlier Concerto for Saxophones and Orchestra titled The Subtlety of Time. Gould and Petrucci received a Playing Australia grant 2001 and have recorded a second CD titled From Within. and collaboration with the brilliant trumpeter Keith Hounslow McJad Goes Organic (Church Organ and Trumpet,) two CDs with the brilliant young Australian singer, Emma Gilmartin, titled Tomorrow Just You Wait and See and Home, and as solo artist with John Hoffman's orchestra on the recording titled Pianamente.
His latest solo piano recording on ABC Classics titled At the End of the Day was released to critical acclaim in April 2005, and a recording with the noted New York saxophonist/flautist Andrew Sterman (Phillip Glass Ensemble) is in production. A recording was released in 2008 with the eminent American composer/pianist David Ward-Steinman, with original works, and two
major compositions for two pianos by John Lewis (Modern Jazz Quartet) and the French pianist/composer Martial Solal.
Tony performs and lectures at major universities in Australia, the Asia pacific region, the United States and elsewhere on a wide range of topics.
He has the uncommon distinction of having degrees from three of Melbourne's most prestigious universities: a Bachelor of Music from the University of Melbourne, a Master of Arts from Monash University and a Doctor of Philosophy from La Trobe University. His career embraces performances of a wide cross-section of music throughout Australia and the world as well as composition, arranging, conducting, teaching, music criticism, contributions to literature (Groves, Oxford Companion) and adjudicating on international judging panels. He was chief music critic for the Herald Sun for 20 years. He has been Deputy Chair of the Music Board, Australia Council for the Arts, and deputy Chair of National Australia Council of Tertiary Music.
In early 2005 Tony resigned his position as Head (Dean) of and Associate Professor at the School of Music, Victorian College of the Arts to pursue his performance and composition career.
In 2006 he recorded for Move Records the two piano version of Stravinsky's "Rite of Spring", with Australian pianist Rosa Scaffidi, and a quartet recording with the distinguished American trumpet player John Hoffman.
He is currently making several new recordings, one with the saxophonist Robert Burke, one with guitarist Stephen Magnusson, one with cellist Imogen Manins, and another with singer Rebecca Barnard.
He has just completed two books, as part of the commitment to a Fellowship awarded by the Australia Council for the Arts: Essays on Music and Musicians in Australia, and, The Art of MusicalImprovisation: Thoughts and Ideas
His latest work, a trio for piano, cello and clarinet, is to receive its world premiere in July.


Recent awards include:
APRA / Australian Music Centre (AMC) Classical Music Award for "Outstanding Contribution to Australian Music in Education" (2005)
Australia Council Music Board Fellowship (2006-2007)
Distinguished Artist residency at Arthur Boyd's artist's studios in Bundanon (2007)
Order of Australia (AM) (2007)
Don Banks Award (Australia Council for the Arts)


Biographical Data on the writer can also be found in the following publications: The Oxford Companion to Australian Music
The New Grove Dictionary of Jazz
The Oxford Companion to Australian Jazz (also a contributor)
The Virgin Encyclopedia of Jazz (Colin Larkin)
The Australian Jazz Explosion (Mike Williams)
Black Roots White Flowers (Adrian Bisset)
Compositions for Improvisers (also a contributor) (Jeff Pressing )
References
http://www.tonygould.com/