Tina Harrod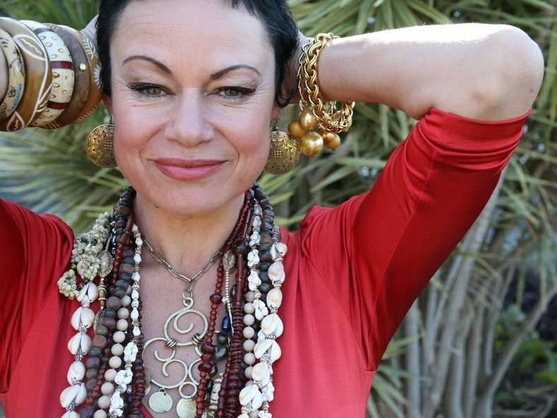 Biography
Born in NZ, Tina Harrod's Fijian and Welsh ancestry certainly indicated she might one day become a professional singer.
From her early days she was surrounded by a rich and varied musical legacy that sparked her passion for music and performance. In the late 80s, after moving to Sydney, Tina joined the legendary Jackie Orszaczky in his soul incarnation, The Grandmasters. Their acclaimed 1997 album 'Family Lore' won Tina the attention of the music media and punters alike. In 2004 she released her first solo album 'Shacked up in Paradise' featuring Tina's original songs, some co-written with Orszaczky.
It was with the release of 'Worksongs' in 2008 that Tina was recognized as one of Australia's great singers. Recorded live in one day, 'Worksongs' was the culmination of a couple of years performing with her trio (Jonathon Zwartz, Hamish Stuart, Matt McMahon). Rave reviews applauded Tina's impeccable interpretation of artists as varied as Nina Simone and Nick Drake while her knock-out live shows continued to swell the ranks of her loyal fan-base. 'Worksongs' went on to win an Australian Jazz Award for Best Vocal Album.
With her latest album 'Temporary People', Tina has once again created an extraordinary work of vulnerability, emotive power and exquisite musicianship. Tina Harrod's journey of musical discovery, like many great artists, continues to unfold.
References
http://tinaharrod.com/

http://www.myspace.com/tinamharrod