Sven Libaek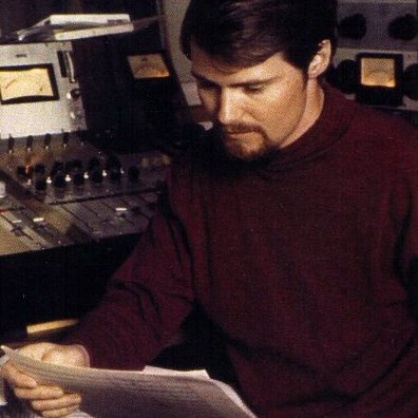 Biography
Sven Libaek was born in Norway in 1938, and trained early as both a musician and an actor. He first achieved international recognition with his role in the Louis deRochemont film Windjammer where he was able to combine his love for music and acting with his appearance as a soloist with Arthur Fiedler and the Boston Pops. Libaek first came to Australia in 1960 as a member of the band, The Windjammers, which toured in both the USA and Australia to promote the film. Shortly after the group broke up, Libaek and his wife returned to Australia to live.
Libaek has scored many films & TV series, including Nature Walkabout, Boney, Inner Space, Big Country, The World Around Us, Joe Wilson, and The Settlement, as well as dozens of documentaries and industrial films. He worked with Maurice Jarre as musical coordinator and orchestrator for Peter Weir's film The Year of Living Dangerously and also hosted his own TV show on ABC called All about Music. The 2004 Wes Anderson film, Life Aquatic, featured five of Libaek's compositions as part of its score.
Libaek lived and worked in Los Angeles from 1977 to 1994 where he orchestrated more than 300 popular songs for US radio stations and artists including Lionel Ritchie and Neil Diamond, and was engaged by Hanna-Barbera in Hollywood to score the music to ten two-hour animated TV movie specials.
During his career, Libaek has had more than 30 record albums released. He has composed serious concert works for instruments including the piano, classical guitar, flute and clarinet. For the Australian Centenary of Federation he was commissioned by the Sutherland Shire Council to compose a special work for Symphony Orchestra, Choir and Brass Band, with words by his wife Lolita Rivera. Called The First Shire, it was performed at Cronulla Beach in front of 10,000 people in January 2001.
Libaek is principal conductor of The Sutherland Shire Symphony Orchestra and President of the Music Arrangers Guild of Australia. He has worked as an adjudicator and piano teacher, and early in his musical career, was Musical Director and A&R Manager for CBS Records as well as General Manager for April Music Publishing Company for four years. He is currently Composer-in-Residence at Port Hacking High School and frequently lectures at the Australian Film, Television and Radio School in Sydney.
Libaek is currently completing the score to a Sydney Maritime Museum documentary about the restoration of the magnificent sailing ship the James Craig, and putting the final touches on his first Piano Concerto.