Sam Keevers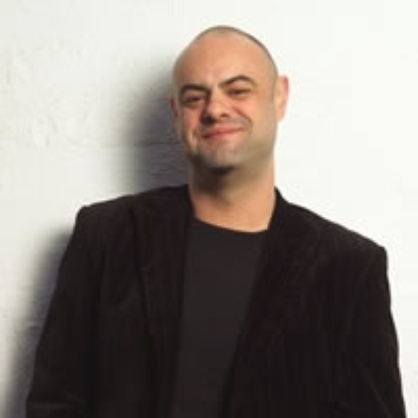 Biography
Sam Keevers was born in Mount Isa Queensland and began playing piano and cello at age nine. After finishing high school, Sam studied piano at the QLD Conservatorium of music and the Victorian College of the Arts (with Mickey Tucker). Since then he has performed and recorded with many Australian Artists including:- Scott Tinkler, Ian Chaplin, Mark Simmonds, Simon Barker, Brett Hirst, Adam Armstrong, Hamish Stuart, Jonathan Zwartz, Bernie McGann, Phil Slater, James Muller, Jamie Oehlers, Kate Ceberano, The Black Sorrows, Stephen Magnusson, Alison Wedding, Paul Williamson's Hammond Combo, The Bamboos, Gary Pinto, Guy Sebastian, Daniel Merriweather, Katie Noonan and many others.
Sam has also performed with international artists such as Chris Potter, Bobby Previte's Bitches Brew Project , Joe Bataan, Ricky Lee Jones, Sinead O'connor, John Cale and Meshell Ndegeocello.
Sam was a member of the Vince Jones band from 1996 to 1999, recording the album "Vince Jones Live" at the Basement, Sydney Australia in 1999.
In 1996 he formed the 14 piece Latin Jazz group "Los Cabrones" which continues to perform around Melbourne and has performed at international festivals in China and New Caledonia.
In 2004 Sam toured Europe with the Jamie Oehlers Quartet performing at the Montreux Jazz Festival, Edinburgh Jazz Festival, Galway Arts Festival, a tour of Ireland and a residency at Ronnie Scott's Jazz Club in London.
Sam was a finalist for the Freedman Jazz Fellowship in 2005 and was nominated for an ARIA award for the album "Grace", a duo recording with Jamie Oehlers.
Sam toured Australia with the Jamie Oehlers Quartet throughout March/April 2008 and toured Japan with Jamie Oehlers and Alison wedding in July 2008.
In August 2008 Sam recorded "Blackbird" (an album of his arrangements of Lennon and Mcartney songs) in New York City with Katie Noonan, Joe Lovano, Ron Carter, John Scofield and Lewis Nash. This recording won the ARIA for Jazz Album of the Year in 2009.
Sam is currently a member of the Black Arm Band, a group which show-cases indigenous Australian artists such as Archie Roach, Dan Sultan, Shellie Morris and many others.
Sam has composed for feature films (Siam Sunset) and television (AFI Award broadcasts, ABC "Anatomy" documentary series) and has arranged for the Australian Art Orchestra (works by Gil Evans and Duke Ellington)
In 2009 Sam completed post graduate study in Screen Composition at the Australian Film Television and Radio School (AFTRS)
SELECTED DISCOGRAPHY
"Little Hank" Sam Keevers Trio
"Tjapingati" Ian Chaplin Quartet
"Los Cabrones" Los Cabrones
"Deep" Red Fish Blue
"Live" Vince Jones
"The Assemblers" Jamie Oehlers Quartet
"Grace" Duo with Jamie Oehlers (ARIA Award Nomination Best Jazz Album 2005)
"Two of a Kind" with Katie and Maggie Noonan and the QLD Orchestra
"Sometimes I Feel" Alison Wedding
"No Conditions no Exceptions" Sam Keevers Nonet (Double Live Album)
"You R Here (Session One)" Jamie Oehlers Double Drummer Group
"You R Here (Session Two)" Jamie Oehlers Double Drummer Group
"Nine Lime Avenue" Kate Ceberano
"So Much Beauty" Kate Ceberano
"Blackbird" Katie Noonan with Joe Lovano, Ron Carter, John Scofield and Lewis Nash.
REVIEWS OF "NO CONDITIONS NO EXCEPTIONS"
"…..oustanding. Keevers has assembled his nine-piece band with the love and quality control that Italians reserve for building Ferraris…… As to which CD to buy, that's easy:both."
(John Shand, Limelight August 2006)
"…..Themes are brilliantly arranged and played in sectional precision by the stellar front line….Bernie McGann's raw energy alto, Jamie Oehlers' endlessly creative tenor, Stephen Magnusson's super-charged guitar, the visionary trumpet of Scott Tinkler and superb solos and cohesive piano from the composer."
(4&1/2 stars,John McBeath The Australian June 06)
"Some of the music is ecstatic, rampaging, mysterious and even menacing, with the horns-arranged by Keevers-boiling and fuming…. Some of the music, however is tranquil and here McGann and Magnusson sing beautifully…. So naturally do their quirks and cries and euphoric bending notes entwine that you could imagine this is the way McGann would play the electric guitar, while Magnusson would play the alto something like McGann…."
(John Clare, CD of the week Sydney Morning Herald)