Paul Furniss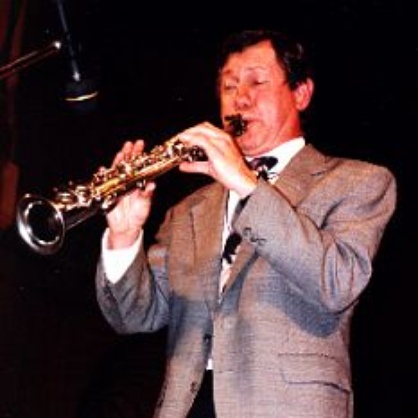 Biography
Paul Furniss (born in 1944) is an Australian jazz musician who has been recognised internationally. He is regarded as one of Australia's best jazz musicians.[1][2][3][4] He is a noted clarinetist and saxophonist but can play a number of instruments including clarinet, flute, soprano, alto and tenor saxophones.[1
Furniss was educated at Homebush Boys High School in Sydney. After high school, Furniss worked as an electrical engineer until the advent of the Jazz Studies program at the NSW Conservatorium of Music, when he became involved both as a student and lecturer.[5] Furniss also studied with the prominent jazz musician Don Burrows.[4]
In 1975, Furniss became an inaugural member of Tom Baker's San Francisco Jazz Band. In 1979, Furniss took over the leadership of the Jazz Band.[5]
In 1982, Furniss was chosen to join Bill Dillard's band for the show "One Mo' Time", which ran for several months in both Melbourne and Sydney. He toured with Dillard and the Blue Serenaders in Australia the following year for the Victorian Arts Council.[5]
He has also played for the Sidney Bechet Society in New York.[4]
In 2004, Furniss played in leading Australian jazz musician Graeme Bell's reunion band.[6] He has also played with other notable jazz artists such as Dave Dallwitz.