Josh Bennier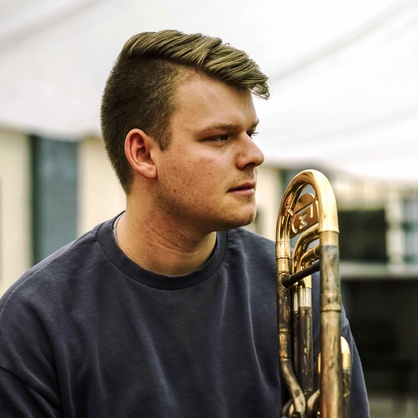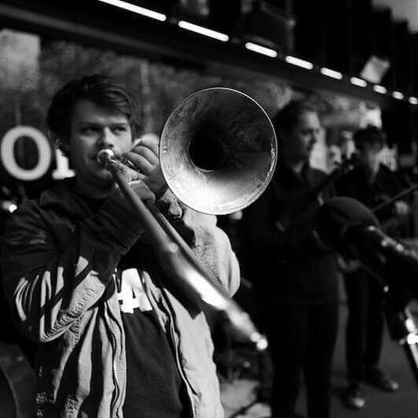 Biography
Josh Bennier (born Adelaide, 1995) is an improvising trombonist and composer. After completing a Diploma of Music at the Elder Conservatorium at the University of Adelaide in 2013, he moved to Melbourne to study at the Sir Zelman Cowen School of Music at Monash University. Studying under Paul Williamson, Jordan Murray, James Macaulay and Robert Burke has been an invaluable experience for him. Josh was awarded the Marjorie Garner Orchestral Scholarship for Trombone in 2013 and has since been nominated for the Sir Zelman Cowen Vice-Chancellor's scholarship twice. Josh won the Monash Jazz Composition Prize in 2017 and was a semi-finalist in the 2017 National Jazz Awards at Wangaratta Jazz Festival. Josh has also been privileged enough to be involved in the creation of the Australian Jazz Real Book site over the last two years by providing transcriptions for the site.

One of his main ensembles is the 'Josh Bennier Sextet'. The group exclusively performs Australian music, to share their passion for the country's local artists. This sextet has been well-received by audiences at Uptown Jazz Cafe. Josh's other projects include the 'Pure Element Group', a 5 piece contemporary ensemble featuring local musicians. He is also working on a series of duet albums with Nick Kyritsis. His latest project, 'Josh Bennier's Modular Group', focuses on through-composed art music drawing inspiration from the jazz idiom.


He has been lucky enough to perform and record with many musicians including Joe Lovano, Tomasz Stanko, Ben Monder, Mike Nock, Tony Gould, Paul Grabowsky, Barney McAll, Paul Williamson, Shannon Barnett, Stefan Schmid, Ed Partyka and David & Daniel Wilfred. Josh was privileged enough to record on 2016 Bell Award winner Niran Dasika's project in collaboration with renowned composer Matuesz Gwizdalla entitled 'Silver Letters'. Josh also spent two weeks in Tarraleah in 2017 taking part in the Australian Art Orchestras Creative Music Intensive, working with international artists such as Bae Il Dong and Sunny Kim.