John Turcio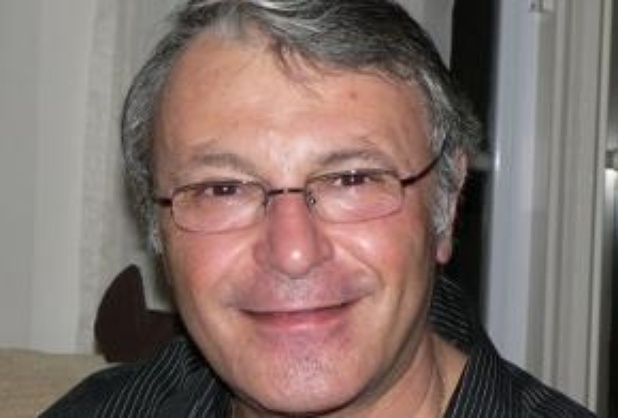 Biography
Gianni (John) Turcio hails from Capri, a magical island lying just off the west coast of Italy and forming part of that splendid panorama which is the Bay Of Naples.
Gianni, whose father was also a musician, began studying the piano at the age of seven and was in his early teens when he commenced what has developed into a long and illustrious career.
For one who was raised amongst the blue waters of the Mediterranean it was only natural that a relatively young Gianni would score an engagement as resident pianist aboard the Angelina Lauro, a trans oceanic liner which apart from world cruises also made regular voyages between Europe and Australia.
At the time he wasn't to know that eventually he would plant his roots in the new continent and settle down in Melbourne where he would continue his musical career and become an established personality in the entertainment industry.
Gianni's formal qualifications include an Associate & Licentiate Diploma in Pianoforte (A.MUS. A.) and Diploma in Pianoforte (L.MUS. A.). He has been a teacher of classical and jazz piano and theory for a number of years and currently provides his services at Penleight & Essendon Grammar preparing students for all levels of A.M.E.B. exams.
As an accomplished pianist, composer, arranger and musical director Gianni is continually in demand by national and international artists and the list for whom he has provided his skills include James Morrison, John Farnham, John Paul Young, Doug Parkinson, Chelsea Brown, Lisa Edwards, Julie Anthony, Rhonda Burchmore, Jackie Love, Marina Prior, John Rowles, Tony Pantano, Rob Guest, Ron Lees, Silvie Paladino, Denis Walter, Normie Rowe, Phyllis Diller, Rolf Harris, Rachel Beck, Todd McKenna, Rhys Merion and Colleen Hewitt.
Gianni has performed with the Melbourne Symphony Orchestra in the production of several sound tracks for feature films and has also worked on the Seven, Nine & Ten commercial television networks.
Countless studio projects with prominent recording artists include playing keyboards on Marina Prior's "Leading Lady" CD and the recent (2004) co-arranging on a CD production for renowned Welsh tenor Rhys Merion.
To say that Gianni is kept busy is quite an understatement - he is founder and director of The Melbourne Italian Ensemble, founder and director of I Musici Of Melbourne string orchestra, musical director for an annual Carols By Candlelight concert held at a popular Melbourne club and a member of the twenty piece Daryl McKenzie Jazz Orchestra.
And of course on any given day you will find Gianni performing either solo, with a jazz combo or maybe leading a corporate big band at the Park Hyatt, the Hilton Hotel, Crown Casino, prestige function centres and at Melbourne's more fashionable restaurants and lounges.
Gianni's considerable catalogue of original songs demonstrates an ability to compose in a wide variety of musical styles ranging from jazz to classical, latin and folk.
Many of these works are performed regularly by various ensembles while others, such as the latin jazz numbers Hola and Johnston Street, have featured in recent CD releases by the Daryl McKenzie Jazz Orchestra and are also available through the iTunes music store.
The Italo-Australian Jazz Festival is another event which, alongside an impressive line up of talented local and overseas artists, also saw the participation of the Gianni Turcio Quartet performing a repertoire made up entirely of Gianni's own compositions.
It is this spirit of creativity and dedication for his profession that has placed Gianni Turcio at the top end of the musical scale and earned him, from public and industry experts alike, the highest accolades and the esteem only reserved for the true professionals.