Col Loughnan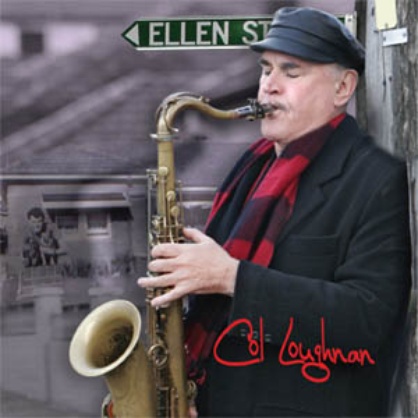 Biography
Col Loughnan is one of Australia's finest and most experienced reed players, arrangers and teachers, with a successful career spanning more than 45yrs in the Jazz, Pop, and Rock arenas. His father was an avid music lover, with a large and extensive record collection, and his mother a dancing teacher. Along with living next door to the great Sydney Bandleader and Trombonist of the swing era, Frank Coughlan, it seemed destined that he would eventually catch "The Music Bug."
Born in Sydney on the 26th of October 1942, he was persuaded by his parents not to take up the Trumpet as a youngster, a decision he now believes was a very wise one, [especially after talking to his trumpet playing friends, who complain bitterly about the difficulty of the instrument!] It would not be until 1967,and at the age of 25, that he would play his first professional Saxophone gig, after a career of almost 7 yrs as a vocalist and arranger in the late 50's and 60's.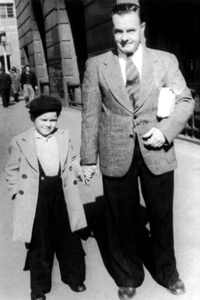 2 years later in 1969, he played with Jazz organist Col Nolan's group "The Soul Syndicate," and in the same year joined The Daly- Wilson Big Band as their featured Tenor sax soloist from 1969-1972. Shortly after, he toured throughout Canada with cabaret artist Sandy Scott, and then went on to the USA where he studied with the outstanding woodwind virtuoso Victor Morosco, a former student of Joe Allard. During that trip he met Jazz great Oliver Nelson, who was to become a good friend and mentor to Col, until his untimely death in 1975.
He returned to Australia continuing to work as a studio musician, and was on staff as arranger for TCN channel 9, as well as writing for many other freelance recording projects. He has acted as musical director/arranger for various artists from many genres of music, including writing arrangements for Jazz greats such asFreddie Hubbard and Jim Pugh, musical director for "The Pacific Song Contests" in Ottawa Canada, and Christchurch New Zealand, Australian country Icon Slim Dusty, and Rick Burch's award winning ABC productions of the John Farnham and Marcia Hines TV specials.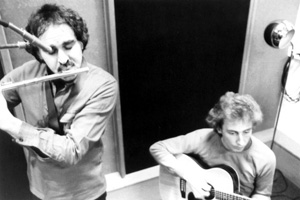 He moved to the UK for a year in 1973, landing a gig at theLondon Palladium, and then between 1974 and 1977, co-led and toured the USA twice, with ground breaking fusion group "Ayers Rock," who were the first Australian band with Michael Gudinski's Mushroom Record label, to sign a major recording contract with A&M in the states, paving the way for many other artists who were to follow them. After Ayers Rock, he remained inLA until 1979, when he returned to Sydney to take a position with the Sydney Conservatorium Jazz Faculty as lecturer inSaxophone and Arranging.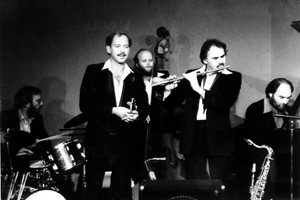 He later studied in NY in 1981 & 1983 with legendary teacherJoe Allard, where he remained working until his return toSydney in 1984. Col's reputation as a great teacher, especially in the area of tone production and saxophone fundamentals,is evident by the many students who spent their formative years studying with him, and who now make up some of the finestReed players on the jazz and recording scene in Sydney and elsewhere, a testament of his unique teaching style andcontribution to reed playing in Australia for more than 30 yrs.Click here for partial student list
He has worked with artists as varied as: Frank Sinatra, Sammy Davis Jnr, Freddie Hubbard, Johnny Mathis, Michael Parkinson, Natalie Cole, Shirley Bassey, Eberhard Weber, Georgie Fame, Debbie Reynolds, Kenny Rogers and Reba McIntyre, James Morrison, Cleo Lane and John Dankworth, Johnny O'Keefe, Ricky May, Toshiko Akioshi and Lew Tabakin, The Sydney and Queensland Symphony Orchestras, and The Malaysian Philharmonic Orchestra.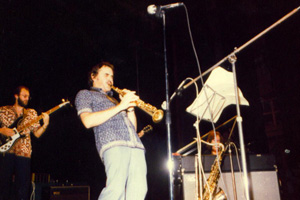 He joined the Sydney Conservatorium Jazz Faculty in 1979, where he currently teaches saxophone and woodwinds. He toured Australia and the Far East with The Judy Bailey Jazz Quartet in 1981 and 1986, played on all 10 tours of Australiawith UK Jazz and Blues artist Georgie Fame and "The Aussie Blue Flames" between 1979 and 2005, and has toured as an educator throughout Australia as a member of The Jazzworx Faculty, Visiting lecturer, Queensland Conservatorium of Music Jazz Dept 1996-1999, and the Central Queensland Conservatorium of Music 2004-2005.
Col now lives in Sydney with his wife Rhonda, where he continues to enjoy his two passions, music, and swimming atMaroubra Beach, winter and summer [some people are just a little bit Crazy!!] He has appeared on numerous recordings, and his latest CD "Ellen St" co-produced with his Son, Bassist Lyal Loughnan, received critical acclaim on it's release on the Newmarket label in 2007. 


"If Hearing beautiful sounds expressed in new ways moves you, then this CD is for you- as is for me"
James Morrison
"A Thoroughly engaging Album…..Captivating"
Leon Gettler, The Melbourne Telegraph
"This Beautiful album of Col's originals, [and one Great standard], makes this one of the most exciting releases in Australian Jazz for years!" 
Phil Haldeman 2NSB-FM Sydney

"The Jazz Tradition Lives on"
Jamey Aebersold-Jazz Educator USA
References
http://www.colloughnan.com/