Bob Sedergreen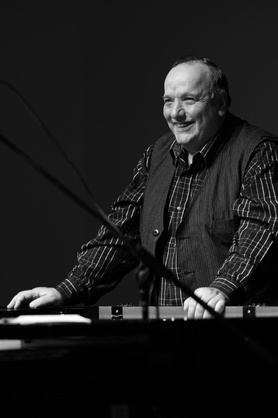 Biography
Bob Sedergreen's high regard and position in Australian music is unquestionable. His impact and influence in performance, composition and education has secured his place as a national treasure. Bob has been associated with some of most recognised talents both in Australia and internationally. People like Jimmy Witherspoon, Nat Adderley and Dizzy Gillespie, to name but a few. Australian artists include: John Sangster, Don Burrows, Brian Brown, Judy Jacques... and more.
Bob's musical abilities find him leading and working with a plethora of diverse ensembles and groups. From the traditional to the most contemporary, he infuses the music with authority of style, creative expression and wit, in a manner that is never arrogant or condescending. He has recorded over twenty albums, three CD's and three cassettes.
Bob has toured extensively both here and overseas including Montreal, Malaysia and Europe. He has been advisor to the Montsalvat International Jazz Festival and involved in the introduction of new talent as well as negotiating and supervising the Nat Adderley Quintet and The McCoy Tyner Trio.
In 1990 Bob won the Inaugural Jazz Award for Australia's Best Keyboardist. As an educator, Bob is responsible for setting up the Jazz components at the Melbourne University's Artist in Residence Scheme throughout country and city secondary schools of Victoria.
To play with Bob Sedergreen has been described as the "ultimate armchair ride", to hear him is always exciting and satisfying.