Paul Williamson (Trumpet)
Tunes
by Paul Williamson (Trumpet)
Biography
Paul Williamson built his reputation on the Australian jazz and improvisation scene as an individual voice in trumpet and 
In Cahoots (2011, Jazzhead) is Williamsons seventh CD release as a leader, the previously CD's being Non-Consensual Head Compression (2001, Newmarket), Talk It Up (2002, Newmarket), Mutations (2003, Newmarket), On the Surface, In the Core (2005, Newmarket), Far Away Here (2006, Jazzhead), and By a Thread (2009, Downstream).
Williamson has also been a regular performer at Australian and International jazz festivals and workshops, including the Cork International Jazz festival, and has performed in the USA, UK, France, Noumea, China, Ireland, and Germany. Williamson has studied extensively with the likes of Dave Douglas, Ingrid Jensen, Peter Evans, Laurie Frink, Roger Ingram and Ralph Alessi in New York, and has also participated in courses at CIM (Centre for Improvisational Music) and Banff, Canada.
In 2006-2008 Williamson was based in Dublin, Ireland, and was active on the European jazz scene, including performances with Bill Carothers, Dave Liebman, Reggie Washington, Paul Wertico, Ronan Guilfoyle, Lindsay Horner, Michael Buckley, Tommy Halferty and Métier.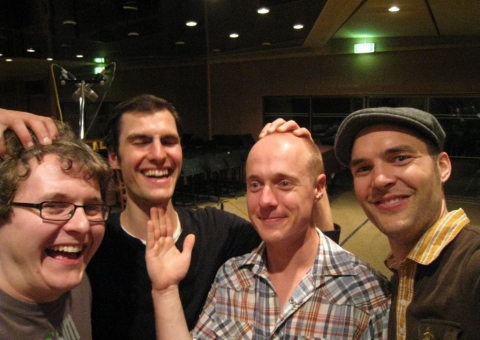 Returning to Melbourne, Australia in 2009, Williamson has continued a busy playing schedule, including performances with Charlie Haden, John Abercrombie, and the Australian Art Orchestra at the Melbourne International Jazz Festival, the Stonington Jazz festival with his ensemble 'Inside Out' and the Wangaratta Jazz festival with 'By a thread'.
Williamson's is currently a lecturer at Monash University and a sessional teacher at Victorian College of the Arts (Melbourne University).
References
http://www.myspace.com/paulwilliamsontrumpet